Detroit commercial building inspectors
Belle Isle Engineering

Property Condition Assessments




We inspect commercial buildings all over michigan and northern ohio. We inspected: 13939 Livernois, Detroit, MI, 220 Bagley, Detroit, MI 48226, 13900 Wyoming St, Detroit, MI 48238.




Inspectors, Engineers and Construction Educators
313-510-0284
Detroit private commercial building inspection
Welcome! Belle Isle Engineering LLC is a Detroit based environmentally friendly full service Civil Engineering company specializing in: Full building inspections for buyers, facade inspections for the City of Detroit, Property Condition Assessments for lending institutions done to ASTM E2018 standards, surveying, and phase 1 environmental assessments.

We perform facade inspections for City of Detroit ordinance compliance as well as full building inspections done to ASTM E2018 standards, Baseline Due Dilligence Property Condition Assessments (PCA) all over Michigan and Northern Ohio. see a Sample Inspection Report here.



We have grown over the past 17 years completing thousands of inspections on homes, commercial, industrial buildings, schools, apartment buildings, strip malls, churches, parking structures. We also do environmental testing such as radon, mold and lead, and Phase 1 environmental site assessments.

For a price quote on a Detroit area property condition assessment, commercial building, or facade inspection, contact Matt Fletcher at 313-510-0284. To give an accurate bid on an inspection we will need the address and square footage of the property, and type of heating system. Our inspectors are: FHA approved housing inspectors, structural engineers, environmental engineers, civil engineers and professional engineers (PE).

Please feel free to call us if you have any questions or to schedule an appointment. Call or text: 313-510-0284 Email: Matt@BelleIsleEngineering.com




Our Team
detroit engineer that speaks italian. fluent in italian Detroit michigan property condition assessments ASHI home inspectors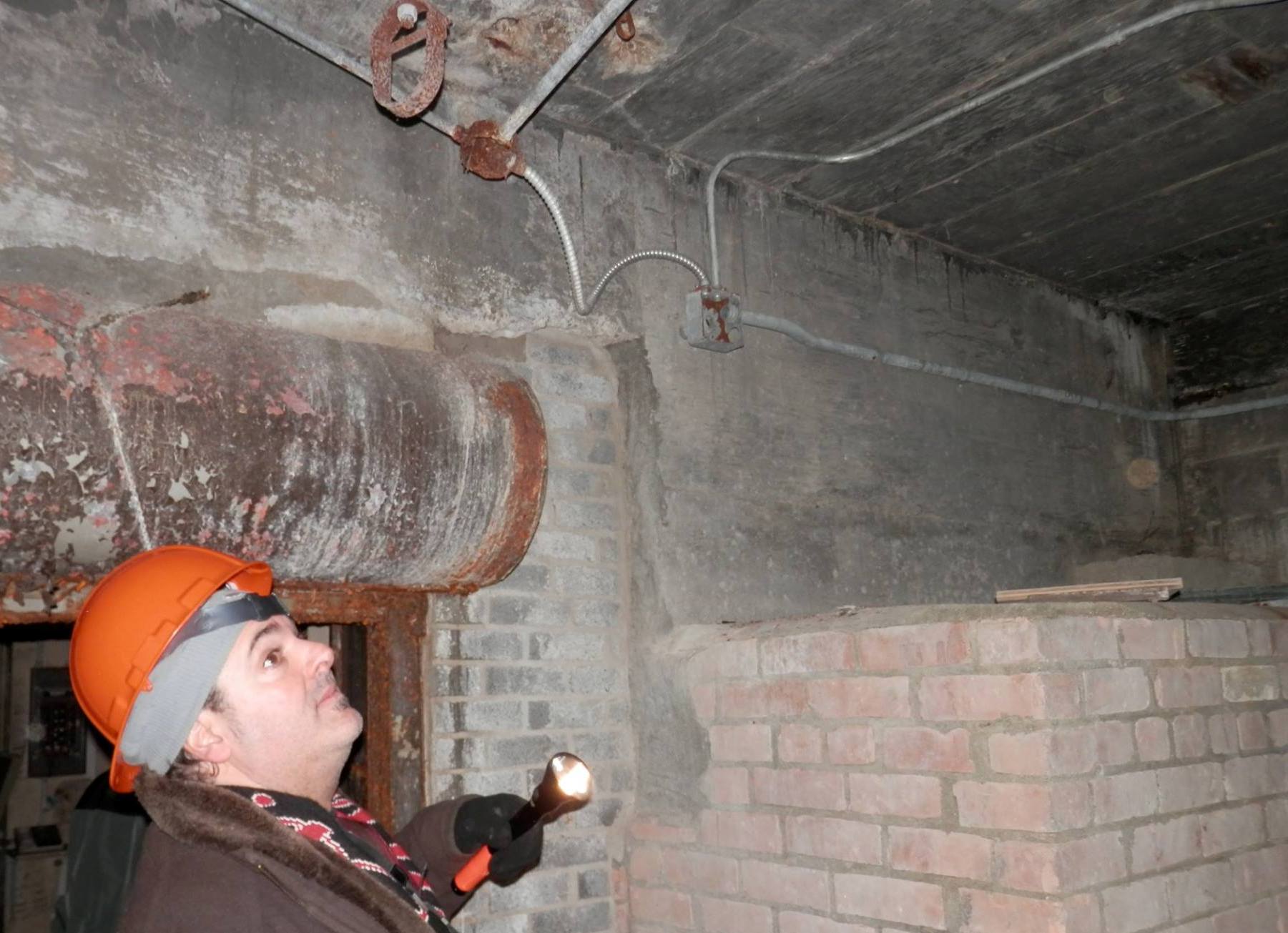 Joe Vaglica PE, has BS and MS dgrees in Civil Engineering from Wayne State University as well as a Professional Engineer (PE). Joe is also a PhD. candidate at Wayne State University and is an adjunct professor of Construction Management and Civil Technology at Wayne State and Macomb Community College. Joe is origianlly from Italy and is fluent in Italian and English.

Our PCA & Inspection Reports include costs for deferred maintenance, repairs and replacement of equipment nearing the end of its expected useful life. ASTM E2018 Due Diligence Property Condition Assessment Reports (PCAR) will include a capital budget for the following five years. We can use your report form or ours.
Detroit building facade inspection
Detroit engineer fluent in spanish spanish speaking detroit engineer
Gus Haengel has a BS degree in Civil Engineering from Wayne State University. Originally from Panama, Gus is fluent in Spanish and English. Building inspections, Property Conditon Assessments, Phase I Environmental Studies/Environmental Site Assessment, Foundation Systems, Hydrogeologic Studies.

Hola, my nombre es Gustavo y soy un Ingeniero Civil en Detroit, Michigan. Puedo proveer servicios de ingenieria y reportes en Espanol o en Ingles. Llameme y permitame aydarle con sus necesidades en el ramo de la ingenieria.
Detroit Michigan that speaks Hindi, engineer fluent in hindi
| | |
| --- | --- |
| | Mitesh Gandhi is originally from Vadodara Gujarat India. Mitesh has a Bachelor of Engineering (BE) in Civil Engineerning from the Maharaja Sayajirao University of Baroda. Mitesh is fluent in English and Hindi. Speciality areas, CAD design, Surveying, Senior Project Engineer. |
Detroit Michigan PCA property condition assessment
| | |
| --- | --- |
| | Matt Fletcher is the founder and President of Belle Isle Engineering and holds AA, BA and MA degrees and is a former high school construction science teacher. Matt has extensive building and renovation experience and is a licensed builder, licensed construction trades teacher, NAHI and ASHI certified inspector, FHA approved housing inspector, has dozens of certiticates for continuing education in construction science, has completed thousands of residential and commercial inspections over the past 17 years. Areas of speciality: Inspecting, estimating cost of repairs, mold testing, radon testing, lead paint testing, marketing. |
Detroit commercial building Inspectors
| | |
| --- | --- |
| | No building's condition is too poor or too old for us to inspect for potential buyers or rehabbers. We specialize in old masonry buildings and understand the issues they have. We can inspect the facade only, or do a complete inspection based on ASTM standards and protocals. We can send out one inspector for a partial inspection. Or a team of inspectors including: Matt Fletcher and lead inspector, a structural engineer, com mercial electrician and heating expert depending on what type of heating system your building has. Inspections can range from several hours to several days and cost from several hundred dollars to several thousand dollars depending on what the client wants. |
Michigan Facade Inspections
Inspectors Engineers and Construction Educators
313-510-0284
Detroit structural engineers
Please visit the rest of our website:
Home page
Michigan Facade Inspections
This website was last updated on March 5, 2017. All written information and images on this site is the intellectual property of Matt Fletcher Home Inspections LLC
PRIVACY POLICY: This site will not release any personal information we obtain.
This information is strictly used for purposes related to this business.