Macomb County Home Inspectors

Commercial, Structural

and Mold Inspection Services




Txt or Call 313 510 0284

DetroitHomeInspector@Yahoo.com

Macomb michigan home inspectors, harrison twp home inspectors. We are a michigan based ashi certified home inspection business. Mt. Clemens home inspections done by michigan ASHI FHA certified inspectors .
Meet Your Inspector

Hello, I am Matt Fletcher President of Belle Isle Engineering LLC and Matt Fletcher Home Inspections LLC. I perform home inspections all over the Detroit area. My father was a contractor and I grew up working on old houses. I put myself through college rehabbing homes. I graduated with honors from Macomb Community College with an AA Degree. Then received a BA degree from The University of Detroit, and a Masters degree from Wayne State University and have been involved in renovation, construction education and inspection business for over 30 years.
Call 313 510 0284 Matt@BelleIsleEngineering.com

We have grown over the past 22 years completing thousands of inspections including residential homes, commercial, industrial buildings, apartment buildings, strip malls, large shopping malls, parking lots and parking structures, and City of Detroit facade inspections. We also do Property Condition Assessments (PCAs) for lenders and buyers all over the world, environmental testing such as radon, mold and lead, Phase 1 environmental site assessments for commercial mortgage lenders on multi-million dollar real estate deals. I am both a NAHI and ASHI certified residential inspector and a FHA/HUD approved inspector (FHA ID H392). We offer structural analysis by myself and/or a Structural Engineer with our findings sealed by a Michigan licensed Professional Engineer (PE).
Call 313 510 0284 Matt@BelleIsleEngineering.com
E2270-05 and Detroit property condition assessments to ASTM Standard E2018-08
Before becoming a full-time inspector, I was a state certified construction teacher, and taught construction trades to high school students where we built a real house. I now own Matt Fletcher Home Inspections LLC. I am also a licensed builder, Certified Mold Inspector & Remediator, certified in radon measurement, certified in Lead Inspection, and certified in Attic ventilation.

I am also an experienced home rehabber and restoration expert. Having been a real estate investor for over 25 years and have been fortunate to be featured in a few books on the subject. This book by real estate attorney, Robert J. Hill (www.RealEstateStories.com), features stories about myself and my partners on pages 30, 77 and 79.

I have also been a real estate investor and "flipper" and was also featured in Deals That Make Sense by Harvard MBA, John T. Reed (www.JohnTReed.com). There is a story about a rehab project I did on page 32 called "$80,000 Rehab Profit." I was also featured in John T. Reed's news letter, "Real Estate Investors Monthly" October 1999 issue. So, if you are an investor I understand your concerns when buying a property.
Macomb county home inspections by Matt Fletcher
Our Rates for single-family homes are as follows:
0,000 Sq Ft - 1,500 = $ 375.00
1,501 Sq Ft - 2,000 = $ 400.00
2,001 Sq Ft - 3,000 = $ 425.00
3,001 Sq Ft - 4,000 = $ 475.00
4,001 Sq Ft - 5,000 = $ 525.00
5,001 Sq Ft - 6,000 = $ 625.00
We have a sewer camera and can scope your sewer line for an additional $150.
Sewer scopes are $150 during the time of the inspection, $200 as a stand alone inspection.
Testing for radon is generally $175 to $250
Over 6,000 Sq Ft - please call for rates. Multi-unit building are slightly more.
For a commercial price quote, we will need the address, listing ticket, or loopnet link to the property
Call 313 510 0284 Matt@BelleIsleEngineering.com
************ Macomb county home inspections by Matt Fletcher **************
Certain Kinds Of Buildings Have Certain Kinds Of Problems
Old Detroit Area Homes
I have fairly extensive experience inspecting and restoring older homes. This historic home in the Indian Village section of Detroit exhibits typical issues which I see during inspections. These old Detroit mansions have some specific issues: Contrary to popular belief, slate roofs do not last forever. They actually last around 100 years and that's how old the houses are in Indian Village, Palmer Woods and other areas of Detroit. Another issue is termites. I have inspected several homes in Indian Village which had extensive termite damage. Carpenter ants and power post beetles are also common is the Detroit area. Old clay sewer lines are a huge issue as well. Sewer lines do not last forever, tree roots, shifting soil and age can cause sewer lines to fail.

When looking for an Indian Village or Palmer Woods home inspector, buyers should look for an inspector who is familiar with these homes. Many times these homes have steam or hot water boilers which may contain asbestos on the boiler or pipes. Other issues in historic Detroit Homes include: lead paint, flooring containing asbestos and asbestos vermiculite insulation in the attic and walls.
************ Macomb county home inspections by Matt Fletcher **************
Old Sewer Lines
I have my own sewer camera and can also inspect that if the buyer wishes. A sewer inspection is recommended every 20 years or when an older home is being sold. Older homes generally have clay sewer mains and they sometimes crack and allow tree roots and dirt into the line.

A sewer inspection is NOT part of a standard inspection. Most home inspectors do NOT have a sewer camer and disclaim any underground pipes in their reports. Total replacement of a sewer main from the house to the road can cost $5,000 to $15,000. A patch job will be at least $2,500.

A sewer inspection includes only the house main, from the clean-out out to the main city sewer line in the street or alley. None of the other branch lines under the basement floor are inspected.


Crawl Spaces
************ home inspectors near selfridge air base **************
Water, water, water. Homes with crawl spaces under the entire house or just part of the house tend to have their own issues. If you are buying an older home on a crawl space, on a lake or canal, LOOK OUT, many have extensive moisture damage. I sometimes joke that water, water and water are the top three issues that can harm a building. The video at the left shows what long term moisture exposure, which attracted wood destroying insects, can do to the floor structure to a house.

Some reasons crawl spaces can have moisture issues: It tends to be a combination of things. Older homes with very low crawl spaces have fewer cubic feet of air. Less air generally means less circulation and more humidity in the crawl space, esspecially if there is no vapor barrier (plastic sheeting) on the ground. Lack of vents in the foundation wall will cause more moisture in the crawl unless you have a good vapor barrier on the ground. Foundation vents that are at...and below grade level become funnels and let water into the crawl space. Downspouts dumping water right next to foundation, where the crawl space ground level (grade) is lower than the exterior of the house. No sump pump. Unless your home is on top of a hill, I think pretty much every house should have a sump pit in the crawl.

Take a look at a few of the crawl spaces I have been in. Crawl Space PDF and see the issues that can come up. Report here.
Call 313 510 0284 DetroitHomeInspector@Yahoo.com

Commercial Inspections

We also perform inspections on commercial buildings all over metro Detroit. Visit our commercial inspection site HERE . We perform facade inspections to ASTM standard, E2270-05) as well as full inspections from foundation to roof-top. We can do a full inspection to ASTM standard, E2018-08, or a cursory, less involved inspection. However, Matt Fletcher is a general inspector and not necessarily an expert in any single filed of construction. We always recommend a full inspection to ASTM standards where we bring in a team of experts to evaluate the building. An inspection like this may include: Matt Fletcher as inspector and team leader along with a structural engineer, commercial electrician, commercial plumber/boiler expert, commercial heating and cooling professional, flat roof extert. Also, if the building has maintenance staff, they should be on the site the day of the inspection to answer any questions and unlock secured areas. Any items we cite as "marginal" or "defective" should be reviewed by a qualified contractor in that field. We do not claim to be experts in every area of contruction and a expert in a particular filed may find expensive issues that we did not.

In the photo to the left we are on the roof if a commercial building in Detroit. We bring ladders to gain access to the roof or make arrangements to gain access to roofs too high for extension ladders. Most commercial buildings in Detroit have the HVAC system on the roof. When doing a commercial inspection we like to have the building maintenance staff there so we can consult with them on various issues.
best home inspectors harrison twp macomb michigan
When we inspect a building we do a visual assessment for mold. However, mold testing is not part of a standard inspection. We have done environmental testing in homes and commercial buildings all over the Detroit area. Mold is a natural part of the environment and EVERY building we have tested, has contained mold. Typical molds in normal amounts are generally not harmful to healthy people and are not a concern. We restrict our mold business to testing only. We do not do any sort of mold remediation, removal or clean-up. Since we only do testing, there is no conflict of interest and we have no reason to try and scare customers into expensive clean-ups which they may not even need. Outdoor Detroit area mold testing reveals that mold levels are typical to the mid-west. The mold inside your building should equal to or less than the outdoor levels.

In the photo at left I am taking a sample of the air for mold in a hundred year old building in the Detroit area. Ideally, the mold spore count will be in the hundreds, not in the thousands. When you can see large amounts of mold on surfaces as seen in the photo, the mold spore count will generally be in the tens or hundreds of thousands. We also test buildings for radon gas. The Detroit area does have pockets of radon gas and radon is the number two cause of lung cancer in the United States.
indian village home inspectors
| | |
| --- | --- |
| | I have been a guest on ABC's "Detroit Radio 97.1 FM Talk" discussing the home and commercial building inspection process, construction and the real estate market in the Detroit area. Although we do environmental testing such as mold, radon and lead, we are not in the environmental clean-up business and do not try to scare customers into expensive clean-ups. All test results are presented with comparison data and EPA guidelines so you can make informed decisions. |
Saint Clair Shores Roseville Home inspectors, inspections
Detroit mold inspectors Michigan mold inspections
Macomb county home inspectors inspections
Call 313 510 0284
DetroitHomeInspector@Yahoo.com
Please visit the rest of our website:
Home page
Before & After Photos
Macomb County Mold Testing
Paint Basement Ceiling Black
detroit wall report facade inspect
Algonac Michigan Home Inspectors
FHA Macomb Inspections
Grosse Pointe Home Inspectors
Harrison Township Home Inspectors
Macomb County Radon Testing
Macomb County Home Inspectors
St Clair Shores home inspectors
Warren Michigan Home Inspectors
48045 home inspectors
Fletcher Family Genealogy Tree
Find more information about home inspections here: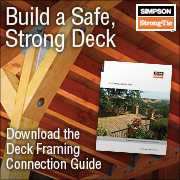 This website was last updated on June 30, 2022
PRIVACY POLICY: This site will not release any personal information we obtain.
This information is strictly used for purposes related to this business.