paint your basement rafters joists black, do not drywall.




Paint Your Basement Ceiling Black

Don't Drywall The Exerior Walls

This Is A Cheaper And Safer Alternative




Macomb County home inspectors

313.510.0284 DetroitHomeInspector@Yahoo.com

Warren michigan home inspectors, we are ashi certified in michigan home inspection home inspections done by michigan FHA certified inspectors and licensed engineers.



I created this web page because I am a advocate of NOT finishing your basement in the traditional way where you stud out the walls, insulate beween studs, install drywall and carpet, a drop ceiling and wait for the leaking, wood destroying insects and mold to begin wrecking your home.

This page focuses on the results of painting the ceiling black and not on how to do it. But, my dad was a paint contractor for 40 years. I worked for him and ran the business as well as painted. For best results, buy a good quality 5 gallon bucket of paint, add 1/2 gallon of water, mix well, spray on with a sprayer you can rent at Home Depot. Don't stop until you are done or your spray gun will begin to gum up and malfunction. Just get it done. The sprayers they rent at Home Depot are great...don't buy one and you'll be done spraying in 1-3 hours. A brush and roller will take days, don't do it.

The average cost to finish a basement is generally between $25 and $50 per square foot, but costs can go as high as $90 per square foot depending on how extensive the renovations are and the materials and labor you choose. For most basements, the average cost works out to around $30,000. However, if you finish your basement they way I outline here, I think you will save 70% of the cost. finish basement cheaply. >
Why Basements Leak




The graphic at left shows a typical basement with a sump pump and the drainage system under the floor. Just because you have a sump pump, that does NOT mean that the basement cannot leak. All drainage systems eventually fail. Decades of mud, sand, roots can accumulate and eventually cause it to stop draining properly.

"ALL BASEMENTS WILL EVENTUALLY LEAK!!!!" That is what it says in all of my building inspection reports. I go on and on about this for a full paragraph warning people that something will happen. "A pipe will break, the sump pump will fail, the pool will burst and the basement will leak, flood, get water in it and ruin your stuff. If the basement is finished with drywall, insulated, carpeted, it will be at least $20,000 repair so make sure you have insurance that covers this because I don't. You have been warned." This may sound harsh but a leaking basement is generally the NUMBER ONE issue a home inspector gets called back on.

A basement is nothing more than a hole in the ground and geneally has a drainage system under it.


paint basement ceiling floor joists black


The clay pipe shown here was a drain pipe under an old house and as I said above all drainage systems fail. You can see the mud and roots inside the pipe, this stops the ground water from draining away from the foundation and it ends up causing the basement to leak.

A basement is nothing more than a hole in the ground and geneally has a drainage system under it. And that drainage system will eventually fail. There is no such thing as a "basement that doesn't leak."


paint basement ceiling floor joists black




I think block basements are the worst leakers of all. The blocks are hollow, there are thousands of mortar joints that can have hairline cracks and leak water.

I honestly don't know why but the corners of basements seem to be the primary location for leaking. It may be because the gutter downspouts are generally in the corners of the roof and dumping water directly on the ground above. But I have seen basements that look like this even where there is no downspout.

Anyway, if you stud out your basement with 2x4s, insulate, vapor barrier, drywall, mudd and tape, carpet, you will never see the water damage until you smell the mold or step on the wet carpet.


paint basement ceiling floor joists black


This is a good example of "rod hole leaks" in a basement faoundation wall. Rod holes are created during the pouring of a concrete foundation wall. Again, if you stud out the wall, insulate, and drywall, you would never know that the leaks are there until the mold starts growing.

Of course you can still create partition walls in the middle if the basement to create a bathroom, hide the furnace, or create a storage room. I am simply saying don't cover up the exterior walls so you can monitor them for leaks.
paint basement ceiling floor joists black
| | |
| --- | --- |
| | During my inspections I have even seen rod holes behind the electric panel leaking water. If the wall was studded out and drywalled around the panel as many are, you cannot see the water damage until the electric panel begins to rust out. And this does happen fairly often. But, this is actually an easy fix. You just detach the panel from the foundation wall, flip it up and patch the leaking hole. Put panel back down and re-attach to wall. No need to detach a single wire. But please have electrician there to do it. |
paint basement ceiling floor joists black


Since I don't advocate studding out the basement and insulating and drywalling, the basement will be colder. So cut extra vents in the supply and return duct work of a forced air furnace system. This is something you would do anyway if you finished the basement. But, if it is still too cold, add one of those electric fireplaces or "cast iron" electric stoves which are actually plastic. The have great blowers and supply a lot of heat.

If you are building a new house and want a warmer unfinished basement, you can insulate under the floor and outside the concrete walls with high density foam insulation which is generally sold in 4'x8' sheets. This creates a "thermal break" between the cold gound and the concrete walls and floor. Insulating basements this way will likely become a code requirement in the future. Blower door tests are already required in many cities here in the Detroit area. Houses are required to be tighter and tighter all the time. More insulation and fewer air leaks MAY cause environmental issues like mold.




paint basement ceiling floor joists black
A Better And Cheaper Alternative






This is a great basement picture where someone painted the ceiling black, painted the bare concrete, glued a chair rail molding directly on the concrete and hung a lot of pictures on the bare concrete walls. Looks great, no mold, lower cost, healthy house. Oh, the owner also installed several bathroom exhaust fans in the basement so he and buddies could smoke cigars, drink burbon and shoot pool without offending the wives upstairs. Smart guy.



I take a lot of pictures during my inspections. Rather than sticking all the good basement pictures on this page, open More basement pictures here.




Videos
| | |
| --- | --- |
| | Nice example of an epoxy floor and basement ceiling painted black. But they put drywall on the exterior walls. I don't recommend that. |
paint basement ceiling black
| | |
| --- | --- |
| | This is a video I made of a basement. I inspected the entire house and thought the guy did a nice job finishing the basement. Except for the carpet, great job. |
block basements leak
Macomb county home inspectors inspections
313.510.0284
DetroitHomeInspector@Yahoo.com
Please visit the rest of our website:
Home page
Detoit Property Condition Assessments (PCA)
Structural Issues With Michigan Homes
Construction Science and Education
Before & After Photos
Michigan Home Inspection Links
Detroit Real Estate Investors
Construction Videos
Paint Basement Ceiling Black
Fletcher Family Genealogy Tree
macomb county homes inspectors
Click here to see the ASHI Virtual Home Inspection:
Find more information about home inspections here: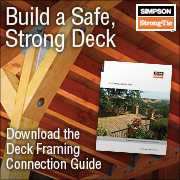 This website was last updated on March 6, 2017
PRIVACY POLICY: This site will not release any personal information we obtain.
This information is strictly used for purposes related to this business.